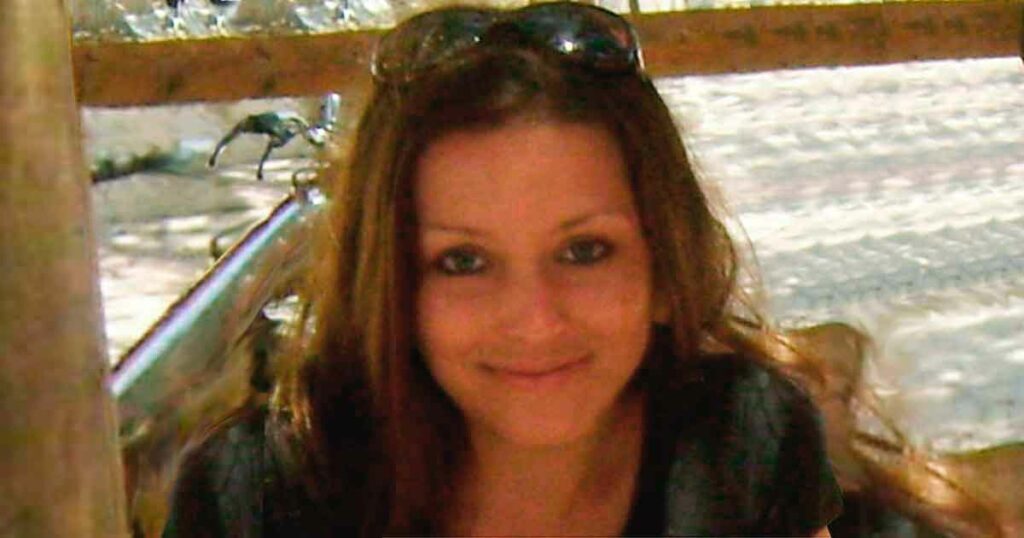 We started with online Slovenian language courses. In the interview with one of our teachers, professor of Slovenian and Spanish languages Nastja Radoš, you will find information about the practical arrangements of remote classes as well as skills and knowledge offered for participating students.
– Hello, Nastja! Please, tell us a little about yourself. How long have you been teaching Slovenian? What do you like most about your job?
– Good day, everyone! I have been teaching Slovenian as a second foreign language for over five years. I actually started actively collaborating with various language schools since being a Bachelor's student. My profession attracts me with the possibility to communicate with people. Working with foreign students also offers additional advantages in the form of acquaintance with different cultures and habits.
– Language courses are the most popular type of activities in the distance learning segment. Tell us about the online classes. Do they have any specific features?
– Online classes are organized at a very high level. Much attention is paid to the revision of study materials. The main emphasis is put on communication. I always try to attract even the shyest students to cooperate with others. The atmosphere is always pleasant and the analysis of student mistakes is very useful for learning.
– Your opinion as a teacher about online language courses – what are their advantages and disadvantages, how effective are they, can they replace classical teaching?
– First of all, I personally see an advantage in the productive use of time, when as a teacher I can work from home. It is also very effective because lessons can be well planned and thought out in advance. We work a lot online. However, I still prefer a classical model of education mainly due to the possibility of working in pairs and/or groups. In this case, the participants can play out an interesting dialogue, sometimes even sing something a song. I also like to take my students on excursions around the centre of Ljubljana and the Ljubljana Castle.
– What methods are used in online teaching? What is mainly in focus?
– I usually focus on spoken language, especially on the use of new vocabulary in useful real situations. I also do not miss the opportunity to draw the attention of students to the similarity of their native languages if any (for example, Russian, Ukrainian, Montenegrin, Serbian, etc.) with Slovenian, which makes it easier for them to perceive the new language. We talk a lot about cultural differences and similarities, listen to traditional music from different countries, and learn with the help of illustrated materials.
– Do you use additional opportunities that appear due to online learning, such as links, audio files, electronic materials, etc.?
– Yes, links are used during the course. I also often send e-mails to students with various interesting information about Slovenia (amusement parks, sightseeing spots, historical sights, links to cartoons and books in Slovenian, as well as famous Slovenian songs).
– What is the language of instruction?
– The lessons are mainly held in Slovenian but students are also sometimes asked for explanations in English. In such cases, I ask someone from the group to additionally duplicate what was said in their native language so that everyone understands what is being said.
– How do you find mutual understanding with students who do not speak any foreign language?
– These students usually quickly switch to Slovenian. As a rule, one of the group of students speaking the same language translates the essence for the rest of the group. The use of illustrated materials supported by many illustrative examples helps a lot. I also pay attention to the use of simple vocabulary close to the native language of my students. I often draw something on the board and then we laugh together at my artistic (in)abilities.
– Do you give home assignments to students?
– Almost always. The tasks are given according to the study material already passed and are intended to consolidate it.
– Do you control the acquired knowledge?
– Yes, sure. Basically, every three lessons, I give a test to carry out independently at home, and then we check the answers all together. There is also a final test at the end of the course.
– Since we are talking about results and achievements, tell us what level of proficiency in the Slovenian language it is supposed to achieve after passing 100 hours of classes if started from scratch?
– The goal for each student is the A2+ level according to the SEJO scale. However, some students even come close to B1.
– And if to talk about 50 hours under the same conditions?
– A1+/A2.
– What makes you happy about your students?
– The most pleasant news for me is the news that they have made acquaintances with Slovenian students and are already communicating in the Slovenian language. Or, for example, that they read literature in Slovenian and fully understand it. I think it's great that they are so passionate and active even outside the classes. This testifies to the great motivation of the students.
– What is most important for achieving quick success in learning Slovenian?
– Motivation, dedication and self-confidence. I am also sure that positive impressions from the first contact of a student with the teacher are important.
We thank Nastja Radoš for answering our questions and hope that this interview will be useful to everyone who has decided to learn Slovenian remotely!
Written by Yulia Bliznetsova